Job Ready Program 26 October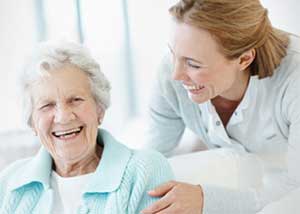 ACSA has adapted one of its established employment pathway programs into a blended on-line program and is pleased to make this new program available to anyone across Australia who is seeking a rewarding career and sustainable employment in one of the largest employing industries in the country. We are currently taking Expressions of Interest from interested participants and will delivering this program from Monday 15 June, 2020, with rolling intakes every two weeks subject to interest.
The program is delivered through a series of facilitated on-line Zoom sessions as well as some self-paced on-line modules. The program requires approximately a 40-hour commitment over two weeks for attendance to the Zoom sessions and independent work on the Learning Management System.
The program has a series of Essential Skills Modules for any worker in the sector and include:
Introduction to Aged Care Services in Australia
Aged Care Quality Standards and Person Centred Care
Workplace, Health & Safety including Infection Control and Hazardous Manual Tasks
Communicating with Older People and Colleagues
Basic Documentation
Understanding Dementia
Loss and Grief
Introduction to Safe Food Handling
Professional Boundaries and Self-Awareness
Nutrition and Hydration
This program will meet activity requirements for Job Active Participants and may also suit those who previously worked in the retail, hospitality or aviation industries.
If you are interested in participating in the program please complete the following information and one of our Workforce and Industry Development Officers will contact you.
Cost – The cost to participate is $250
Please email workforce@acsa.asn.au
Related Events